Theme: Emerging Innovations & Current Trends in Epidemiology & Public health
EPIDEMIOLOGY SUMMIT 2022
We warmly welcome all researchers, students and epidemiology experts to take part in this upcoming epidemiology congress to witness invaluable scientific discussions and contribute to the future innovations in the field of Epidemiology and Public Health. Health Conferences will invite all to attend "11th International Conference on Epidemiology & Public Health" which is scheduled during July 18-19, 2022 as a Webinar.
Epidemiology Summit 2022 will focus on the latest and exciting innovations in all areas of Epidemiology which offers a unique opportunity for all epidemiology professionals across the globe to meet, network, and perceive new scientific innovations.
This symposium comprises workshops, special keynote sessions accompanied by eminent and renowned speakers who excel in the field of Epidemiology which include: Methodological innovations, Addressing public health problems throughout the world using epidemiology, Big data, data science and linked data, Precision prevention and screening, Causal thinking in epidemiology, New advances in study designs, Innovations in data collection and measurement, such as wearable technologies, New technology and methodology for applicant recruitment and retention, Evidence based medicine/clinical practice, Evidence informed health policy, Epidemics and other global health emergencies, Social epidemiology and inequities, Genetic and molecular epidemiology, Climate change, Patient and public engrossment in epidemiology studies.
Epidemiology Summit 2022 Conference includes prompt keynote presentations, oral talks, poster presentations, delegate views, board talks, workshop and exhibitions. Join us for the intensive and interesting days of discussing contemporary challenges and new advancements in Epidemiology and Public Health. We invite you to contribute and help to shape the event through submissions of your research abstracts, papers and e-posters. Also, high quality research contributions describing original and unpublished results of conceptual, constructive, empirical, experimental or theoretical work in all areas of Public health research are cordially invited for presentation at the conference.
In addition to the informational speakers, you will get an opportunity to interact with and learn from our Business Partners, Exhibitors, and Sponsors. Also, you will get an opportunity to speak with them and personally evaluate if they can be helpful to our practices. And then there are our peer the opportunities to get to know them and learn from each other during networking breaks.
With associates from around the world engrossed on learning about Epidemiology and its developments; this is your best opportunity to reach the largest assemblage of participants from the Epidemiology community. This event will afford an opportunity to build and enlarge your network with numerous people and gives chance to make collaboration with other universities and research labs. Epidemiology Summit 2022 conference covers broad subject matter knowledge in healthcare epidemiology, long-term care, research methods, clinical microbiology, patient safety and quality, implementation science and networking and communication. It also helps you to meet the experts in the relevant field of study, Conduct presentations, distribute information, meet with current and potential scientists, make a splash with new Epidemiology developments and receive name recognition at this event.
Epidemiologists
Basic Scientists
Clinical Researchers
Clinical Practitioners
Public Health Specialists
Public Health Consultants
Anesthesiologists
Nurses
Pain Medicine Specialists
Pharmacists
Physical Therapists
Physicians
Professors
Trainees and Students
The importance of epidemiology cannot be overstated. Epidemiology saves lives and improves global, long-term health. The aims of epidemiology are to prevent and reverse negative health outcomes, and the uses of epidemiology are most important for communities that experience a lot of poverty or instability. Epidemiology categorizes the distribution of diseases, factors underlying their source and cause, and methods for their control; this requires an understanding of how political, social and scientific factors intersect to aggravate disease risk, which makes epidemiology a unique science. The scope of epidemiology is the spectrum of scientific, ethical, and practical principles and guidelines that are relevant to the design, conduct, analysis, and interpretation/reporting of research on health-related issues in epidemiologic populations.
Epidemiology Associations:
American College of Epidemiology (ACE)
American Public Health Association (APHA)
Association for Health and Environmental Development (AHED), Egypt
Association of Chinese Epidemiology
Australasian Epidemiological Association (AEA)
Cameroon Directorate for Combating Disease, Epidemics and Pandemics
Canadian Society for Epidemiology and Biostatistics (CSEB)
Finnish Epidemiological Society (FES)
French International Agency for Research on Cancer
German Society for Epidemiology (DGEpi)
Indian Association of Preventive and Social Medicine (IAPSM)
Indian Public Health Association (IPHA)
Track 1: Epidemiology and Public Health
Epidemiology is a vital module of public health practice. The discipline aims to afford the basis to prevent disease and to endorse the health of populations through the study of the occurrence and distribution of health-related states or events, with the study of determinants persuading such states. It is the scientific method of investigation problem-solving used by disease detectives— epidemiologists, laboratory scientists, statisticians, physicians and other health care providers, and public health professionals—to get to the root of wellbeing problems and outbreaks in a community. Epidemiology is an outlet of public health that visions a community as the "patient" and numerous health events as the "condition" that needs treatment, according to the Centers for Disease Control and Prevention (CDC).
Track 2: Novel Coronavirus
Coronavirus disease 2019 (COVID-19) is well-defined as illness triggered by a novel coronavirus now called severe acute respiratory syndrome coronavirus 2 (SARS-CoV-2; formerly called 2019-nCoV), which was first identified amid an outburst of respiratory illness cases in Wuhan City, Hubei Province, China. It was chiefly informed to the WHO on December 31, 2019. When humans first contract a coronavirus, it frequently effects from contact with an infected animal. Some of the furthermost common carriers are bats, however they do not typically transmit coronaviruses directly to humans. Instead, the virus might pass through an intermediary animal, which will usually, however not always, be a domestic one.
Track 3: Epidemiology and Medicine
Epidemiology, outlet of medical science that studies the distribution of disease in human populations and the factors determining that distribution, mainly by the use of statistics. Unlike other medical disciplines, epidemiology concerns itself with clusters of people rather than distinct patients and is recurrently retrospective, or historical, in nature. It advanced out of the search for origins of human disease in the 19th century, and one of its chief functions remains the identification of populations at high risk for a given disease so that the cause may be identified and preventive measures implemented. The custom of hazard analysis critical control point (HACCP) systems depends extremely on information created by epidemiological investigations. Epidemiological approaches are used for disease surveillance for the identification of hazards which are the most vital. Epidemiological studies are also used for the identification of threat factors which may characterize critical control points in the food production system.
Track 4: Epidemiology and Cancers
The epidemiology of cancer is the study of the aspects affecting cancer, as a way to infer probable trends and causes. The study of cancer epidemiology customs epidemiological methods to find the source of cancer and to recognize and develop improved treatments. This extent of study must contend with glitches of lead time bias and length time bias. Lead time bias is the concept that early diagnosis may artificially inflate the survival statistics of a cancer, without really improving the natural history of the disease. Length bias is the perception that slower growing, more indolent tumors are more likely to be analyzed by screening tests, but improvements in diagnosing more cases of indolent cancer may not interpret into better patient outcomes after the execution of screening programs. An associated concern is over diagnosis, the tendency of screening tests to detect diseases that may not actually impact the patient's longevity. This problem especially applies to prostate cancer and PSA screening.
Track 5: Epidemiology and Biostatistics
Epidemiologists will frequently specialize in the source of diseases and the different factors that contribute to population health problems. Meanwhile, biostatisticians characteristically specialize in the effects of health issues, for example, the implications of genetics, the environment or biological factors. Statistics enlightens many decisions in epidemiologic study design and statistical tools are used widely to study the association between risk factors and health outcomes. The disciplines of epidemiology and biostatistics are essential to achieving the goals of public health, and combining these two disciplines in a single department creates synergies for both training and research. Epidemiologists study the dissemination and determinants of health and disease in populations. Biostatisticians improve and apply statistical theory, methods and procedures to public health research data and the planning, implementation and evaluation of public health programs.
Track 6: Epidemiology and Sociology
Social epidemiology is an outlet of epidemiology that emphases particularly on the effects of social-structural factors on states of health. Social epidemiology adopts that the distribution of advantages and disadvantages in a society reflects the distribution of health and disease. It offers to identify societal features that affect the pattern of disease and health distribution in a society and to understand its mechanisms. The central and initial question of social epidemiology to be answered is what effect do social factors have on individual and population health. However, the novel focus on this theme using current epidemiological approaches is a relatively recent phenomenon.
Track 7: Epidemiology and Public Health Nursing
As a nurse epidemiologist, works with ensuring that patients receive optimal care while reducing the risk of infection. Additionally, they will focus on prevention methods, infection management and direct patient nursing. Public health nursing may be experienced by one public health nurse or by a group of public health nurses working collaboratively. In both instances, public health nurses are directly engaged in the inter-disciplinary activities of the core public health functions of assessment, assurance and policy development. Public health nurses are well-informed about abundant strategies for involvement, from those applicable to the entire population, to those for the family, and the individual. Public health nurses interpret knowledge from the health and social sciences to individuals and population groups through targeted interventions, programs, and advocacy.
Track 8: Epidemiology and Environmental Health
Environmental epidemiology is a division of epidemiology concerned with determining how environmental experiences impact human health. This field pursues to understand how several external risk factors may predispose to or guard against disease, illness, injury, developmental abnormalities, or death. These factors may be certainly occurring or may be presented into environments where people live, work, and play. The World Health Organization European Centre for Environment and Health (WHO-ECEH) claims that 1.4 million deaths per year in Europe alone are due to avoidable environmental exposures. Environmental exposures can be approximately categorized into those that are proximate (e.g., directly leading to a health condition), including chemicals, physical agents, and microbiological pathogens, and those that are distal (e.g., indirectly leading to a health condition), such as socioeconomic circumstances, climate change, and other broad-scale environmental changes.
Track 9: Genetic Epidemiology
Genetic epidemiology, the study of how genes and ecological factors impact human traits and human health and disease. Genetic epidemiology industrialized initially from population genetics, precisely human quantitative genetics, with conceptual and methodological contributions from epidemiology. Modern genetic epidemiology comprises all diseases, whether they are mutual and complex or supposedly simpler, such as the so-called monogenic (single-gene) disorders. Many advances in the epidemiology of genetic diseases have involved seemingly simple inherited disorders (e.g., cystic fibrosis, sickle cell disease). In addition to the broad focus on genetic disease, genetic epidemiology encompasses a variety of aspects of epidemiology, including studies of prevalence, clinical epidemiology, genotype-phenotype relationships, and disease progression and outcomes.
Track 10: Healthcare Epidemiology and Infection
Healthcare epidemiologists and contamination preventionists aim to avert and control healthcare-associated infections, antimicrobial resistant and epidemiologically significant organisms and other adverse outcomes in the healthcare setting by interpreting research into practice. Healthcare epidemiology is a vigorous and adjustable profession with the noble mission of protecting patients and their healthcare providers from infectious diseases and other threats.
Track 11: Women and Child Health
Maternal health revolves everywhere the health and wellness of women, predominantly when they are pregnant, at the time they give birth, and during child-raising. WHO has specified that even though motherhood has been measured as a fulfilling natural experience that is sensitive to the mother, a high percentage of women go through a lot of trials where they suffer health-wise and sometimes even die (WHO n.p) Because of this, there is a necessity to invest in the health of women (Amiri and Ulf-G 13). The investment can be attained in dissimilar ways, among the main ones being subsidizing the healthcare cost, education on maternal health, encouraging effective family planning, and ensuring progressive check up on the health of women with children.
Track 12: Public Health Nutrition
Public Health Nutrition (PHN) emphases on the elevation of good health through nutrition and the primary prevention of nutrition related illness in the population. Public health nutritionists make it easier for people to be active and eat well. They have skills to translate evidence into elective food and nutrition programs, policies, systems and environmental change strategies that enhance environments and support healthy choices. According to World Health Organization, Public health states to all systematized measures (whether public or private) to avoid disease, promote health, and prolong life among the population as a whole. Its actions aim to offer conditions in which people can be healthy and focus on entire populations, not on individual patients or diseases. Thus, public health is anxious with the total system and not only the eradication of a particular disease.
Track 13: Public Health Pharmacy
A pharmacist can afford many services to public health that may contain pharmacotherapy, provide care, and prevention measures. A pharmacist has an available resource for health and medication information apart from dispensing medicine. Due to valuable placement of pharmacists in the clinical community, the integration of public health custom into pharmaceutical care, and pharmacological training is indispensable. The emphasis of public health pharmacists is on enlightening the health of the population through the use of medicines and pharmacy services. The role includes everything from managing the primary care organization pharmacy team to developing a plan for access to anti-retroviral in the event of an influenza pandemic.
Track 14: Sleep Disorders
Sleep disorders are a cluster of conditions that affect the ability to sleep well on a steady basis. Whether they are instigated by a health problem or by too much stress, sleep disorders are becoming increasingly common in the United States. In fact, more than one-third of adults Trusted Source in the United States report getting less than 7 hours of sleep in a 24-hour period. More than 70 percent Important Source of high school students report receiving fewer than 8 hours of sleep on weeknights. Most people intermittently experience sleeping difficulties due to stress, hectic schedules, and other outside influences. Though, when these issues begin to occur on a regular basis and interfere with daily life, they may specify a sleeping disorder.
Track 15: Mental health
Mental health well-defined by the World Health Organization (WHO) is "a state of well-being in which the individual comprehends his or her own abilities, can cope with the normal stresses of life, can work efficiently and fruitfully, and is able to make an influence to his or her community". The three core mechanisms of this definition are well-being, effective working of an individual, and effective functioning for a community. According to the WHO, mental health encompasses "subjective well-being, perceived self-efficacy, autonomy, competence, intergenerational dependence, and self-actualization of one's intellectual and emotional potential, among others". From the perspectives of positive psychology or of holism, mental health may embrace an individual's capability to enjoy life and to create a balance between life activities and efforts to achieve psychological resilience. Cultural differences, subjective assessments, and competing professional theories all disturb how one defines "mental health".
Track 16: Emergency Management
Emergency management is the organization and administration of the resources and duties for dealing with all humanitarian characteristics of emergencies (preparedness, response, mitigation, and recovery). The goal is to diminish the harmful effects of all hazards, including disasters.
The World Health Organization outlines an emergency as the state in which usual procedures are interrupted, and instant measures (management) need to be taken to prevent it from becoming a disaster, which is even harder to recover from. This comprises the congregation, management, and analysis of big data for the purpose of integrating a data-driven tactic into each segment of the emergency management cycle.
The global economic growth in 2019 is 3.0%, with emerging market growth of 4.6% and developed market showing expansion of 2.0%. All the countries undergo significant divergence in healthcare per capita in 2019. Many markets like Argentina, Iran, Mexico and Turkey are showing market risk in 2019 where as the expenditure per capita are high in China and Latin America with qualitative health care systems and high market revenue. A country has to make many establishments to form a base line for global economic performance and stable healthcare conditions such as by establishing health care policies, maintaining political issues and industrial growth. The global health care expenditure in 2017 was USD $7.724 and in 2022 it will be USD $10.059(EST.). North America USD $4.175, Western Europe USD $2.279, Asia & Australia USD $2.427, Latin America USD $437, Middle East & Africa USD $279 and Transition Economics USD $239.
Epidemiology Summit 2022 welcomes all the researchers, associations, exhibitors and attendees from all over the world to Singapore. Singapore is the country that is rapidly evolving social progress and economy due to which the milestones of healthcare have been achieved in very short period. It has a widespread system of healthcare.
In the year 2000, World Health Organization has ranked Singapore as 6th position regarding world's health systems. For analysing the data of epidemiology, various tools like mortality data, disease incidences tec. will be utilized. This assists in the assessments of various disease occurrences.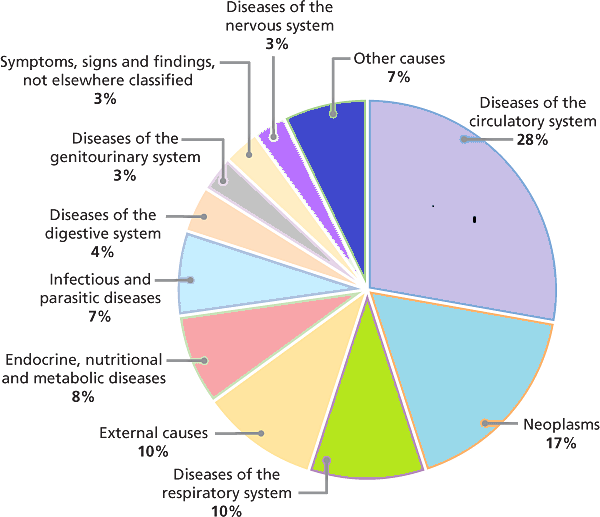 Delve Insight is a leading Business Consultant and Market Research Firm which has become the knowledge partner for biotechnology and pharmaceutical companies by providing competitive intelligence information which aids them to strategize and discover the target areas & potential customers for their products. The database of Delve Insight currently has over 3000 reports which elaborate the domains of Indication Insight, Mechanism of Action, Drug Insights and API Insights.
Market insights, epidemiology and market forecasting reports provides an insight on the forecast of a indication over a period of time which helps an organization to better understand the business development strategies from present and futuristic point of view. Delve Insight expertise has expanded from an initial focus on Pipeline & Marketed Reports to Market Forecasting and Epidemiology Reports. With the dedicated analytical and forecasting team, Delve Insight has released 13 Reports on Market insights, epidemiology and market forecast Reports. These Reports will provide an insight on the forecast of the indication in seven major markets during 2010-2020. The epidemiological forecast for the diagnosed prevalence of the disease in 7MM is supported by the data which has been obtained from studies conducted in the respective countries.
To share your views and research, please click here to register for the Conference.
To Collaborate Scientific Professionals around the World
Special Issues
All accepted abstracts will be published in respective Our International Journals.
Abstracts will be provided with Digital Object Identifier by