Day 1 :
Keynote Forum
Meio University, Japan
Time : 10:00-10:40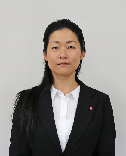 Biography:
Mari Okabe has completed her M.Sc. from London School of Hygiene and Tropical Medicine. She is the assistant professor of Meio University. She has been srudying children and adolescent stunting.
Abstract:
Stunting is known to be associated with poor outcomes in childhood, adolescent, adulthood, and next generation. However, there are opportunity windows for catch-up growth and adolescence is one of the important opportunity windows. On the other hand, Malawi has a high stunting prevalence in under-5 children, however, the stunting prevalence of adolescent is unknown. There is a need to assess adolescent stunting in Malawi.
The Study design was a secondary data analysis using the data from Global School-based Health Survey (GSHS) in Malawi. GSHS used a self-administered questionnaire assessing anthropometric measurement, dietary behaviours, hygiene, violence and unintentional injury, mental health, tobacco use, alcohol use and sexual behaviours. The association between stunting and 41 explanatory variables were described and odds ratios (adjusted/unadjusted) were obtained. Then, multivariate logistic regression investigated a fully adjusted odds ratio for the association between the explanatory variables and the outcome. A total of 2224 students aged 12-15 years were included in the analysis. The overall stunting was 21%. Stunting prevalence was higher in males (30%) than females (11%) (OR 0.30, 95%CI 0.22-0.43, p-value<0.0001). Stunting prevalence was higher in rural (22%) than urban schools (8.7%) (OR 0.34, 95%CI 0.19-0.59, p-value 0.0003). There was a strong association between stunting and sex, area and 'washing hands after using the toilet' (p-values < 0.001).
The intervention concerning adolescent stunting needs special consideration for sex and regional (urban/rural) equity. Moreover, a multi-sector intervention is recommended such as nutrition and hygiene. Further researches including non-school attending adolescents and socioeconomic factors are needed.
Keynote Forum
Menzies Centre for Health Policy, The University of Sydney, Australia
Time : 11:00-11:40

Biography:
Selvanaayagam Shanmuganathan (MD,Msc Health Research) is currently a doctoral candidate in the School of Public Health at The University of Sydney. He previously worked as a Deputy Director at Hospital Kulim, Malaysia. His main area of research is leadership and management role in chronic diseases and primary health care.
Abstract:
Chronic disease is well recognized as the major health challenge in developed and many emerging economies. Virtually, all health care organizations within the system that deliver services, including those who plan, fund and coordinate services have a role to play in chronic disease prevention, management and sustainability. Leadership, resources, incentives, quality improvement across the healthcare system and within individual organizations, are pre-requisite to a successful implementation and sustainability as part of the framework's practice and system changes. Chronic disease management programs can deliver benefits only if they are able to reach a certain level of maturity, population reach, requiring sustained policy settings, programs and activities over time. Effective maintenance of chronic disease management programs once they are implemented is often challenging, given the rapid changes in budgetary and political climates in health system. The need to better understand leadership factor to promote long-term program sustainability is crucial. The aim of this review was to examine how leadership characteristics influence the implementation and sustainability of chronic disease programs and future directions for the academic field.